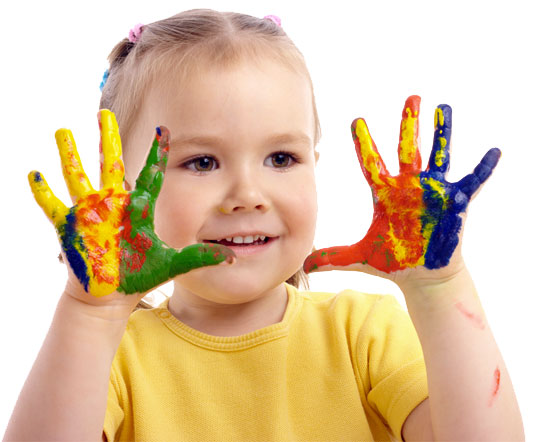 "Thank you for all you've done to create a safe, loving, nurturing learning environment for my children and all their friends at Rising Stars. We truly appreciate it and appreciate all the work, love, fun and creativity you and all the teachers put into the classroom programs. I really can't express how fortunate we feel to have had such loving care for our children while we are at work. Thank you." - Jesse G
Our Curriculum
Infants
At Rising Stars, we understand that learning begins with baby's first breath. We treasure our babies and guide them with extra loving care. Our infants will learn and grow through lots of play and laughter. Music, art, storytime, exercise, mealtimes, diaper changes and naps are all a part of our daily routine.
Toddlers
In the toddler room, children will experience a perfect combination of indoor and outdoor play, helping their minds and bodies to grow strong. Circle time is a favorite, when they will learn through music, repetition and stories. Our toddlers also enjoy our age-appropriate new playground!
Preschool
Our preschoolers are learning to become students! They will be introduced to letter, number and shape recognition. Circle time is so much fun, because we love to talk about the calendar, the weather and share our ideas with each other. Preschool students will have center play time indoors, and they can play on our bigger playground!
Before and After School
Rising Stars has a dynamic before and after school program for our awesome elementary school students. This includes help with homework, table games, crafts, fun on our playground, and more!